In this section...
Little Red Hen - Willow Class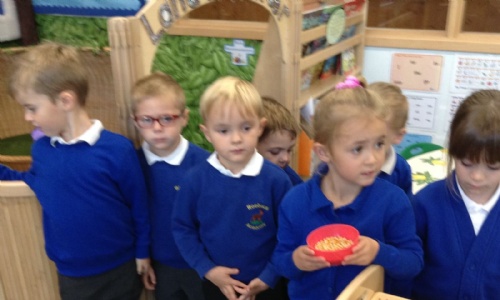 We've been on a treasure hunt!
The children had to listen to some clues and then go and find some treasure in the classroom. It wasn't gold and jewellery! We found some wheat seeds, some flour, a gardening tool and a loaf of bread! How very strange! The children tried to guess which story the items were from.
This week we will be mapping out the story using pictures and retelling the story using actions. We read the story many times a day to help us remember it. Later in the week we will be acting out the story as well as linking it to the Harvest Celebrations that are happening this week.