In this section...
Our first week at school!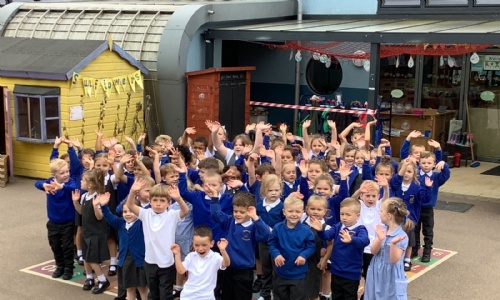 A big hello and welcome to Roebuck Academy.
This week has been the children's first week in Reception and everyone looked very smart in their new uniforms. We have shared stories, sang nursery rhymes and become familiar with our new classrooms. The children have played beautifully with each other and are starting to make new friends as well as re-establish old friendships. Lunchtime has been a new experience for the children, and they have coped with it very well. The children eat in their classroom and are learning to become more independent by clearing away their lunch items themselves.
The team have really enjoyed welcoming the children and getting to know them. We are all looking forward to the year ahead learning about lots of wonderful and exciting things together.