In this section...
Marvin the Monkey in Reception.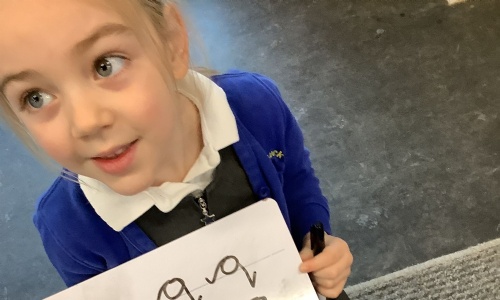 Every day the children in reception get a visit from Marvin the Monkey. Marvin is a friendly, stripey monkey who teaches the children to write cursive letters. Each letter he teaches them has a story and a picture to help them remember how to write the letter correctly. Marvin has two golden rules - start on the line every time and start with a little smile. Every day Marvin looks at the children's handwriting and if he is really pleased with the children he gives them a special Marvin clap. Look how quickly and beautifully the children have learnt to form their letters. At Roebuck Academy we are writers.
Please enter some content for your blog post here.