In this section...
New water topic in reception.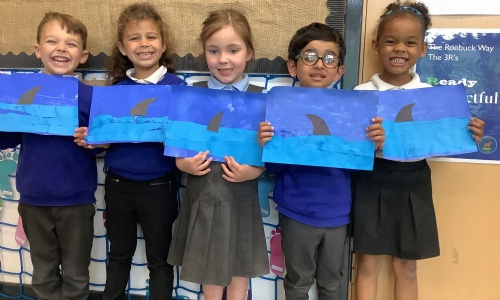 This week the children in Oak and Willow class have learnt about the importance of looking after the world's oceans and its many sea creatures. As part our 'Water' topic, we have explored what pollution means and how pollution has a negative impact on the environment and sea creatures. We have learnt that when the ocean is a happy place, sea creatures thrive and grow but when it is a dirty place sea creatures may die out. The children have enjoyed sorting different types of recycling and finding out how plastic is ruining our oceans. The children have also created their own individual 'Seascapes' and used a variety of different art techniques. At Roebuck we are environmentalists and artists!
Please enter some content for your blog post here.