In this section...
Designing in Reception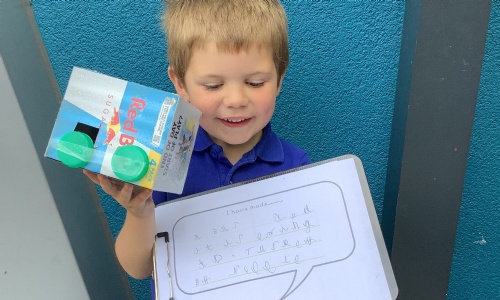 This week the children in Reception have taken inspiration from a text called 'On Sudden Hill'. In the text, two best friends make amazing objects out of cardboard boxes. The children have enjoyed listening to the story and being creative! The children have made some amazing objects out of recycled cardboard boxes and other recycling. They began by first designing their model and labelling it and then set about building it using all the skills they had been taught this year. They impressed their teachers with their designs and how well they joined different materials together. Once completed the children wrote sentences about their creations. So far, the children have made some fantastic models including a bus, a jet pack, cars and even a helipad and helicopter! We are looking forward to seeing some more creations next week. Well done, Reception! At Roebuck we are designers!
Please enter some content for your blog post here.