In this section...
Pumpkin Painting in Reception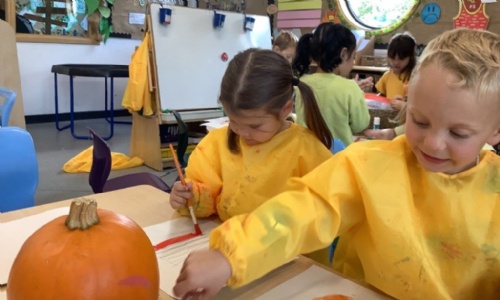 This week has been another busy one in our Reception classes. The children enjoyed completing a set of 'choosing' challenges. These challenges included painting a picture of a pumpkin, tapping golf tees into a pumpkin and using paint rollers to paint the floor with water. All these challenges are designed to develop the children's fine and gross motor skills, which are vital for writing. This week, the children visited Forest School again and learnt about hibernating animals and pretended to be squirrels and hid acorns in the forest. The children also enjoyed collecting objects such as leaves, sticks, and plants to create a picture of a hedgehog. At Roebuck, we are Adventurers!
Please enter some content for your blog post here.