In this section...
Year 3 Remembers...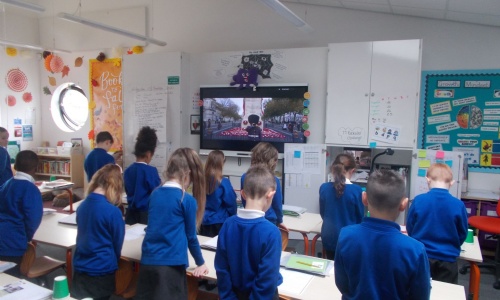 On 11th November, Year 3 stood up and were silent at 11am for 2 minutes to remember the current fallen soldiers from all wars. We watched the live coverage from the Cenotaph from London.
We also got donuts delivered from Mrs Herbaut. In WW1, the ladies baked donuts for the soldiers to help their morale. The children loved learning about this and eating the donuts too!
We also learnt a lot about a boy called Jack Cornwell known as Jutland Jack. We were surprised to hear that he went to the Battle of Jutland at the age of 16! He also learnt that he unfortunately died. After his death, he was awarded the Victoria Cross for this courage. Year 3, then wrote a letter pretending to be Jack's Captain writing to his mother informing her that he had own a Victoria Cross.