In this section...
We Got a Shock!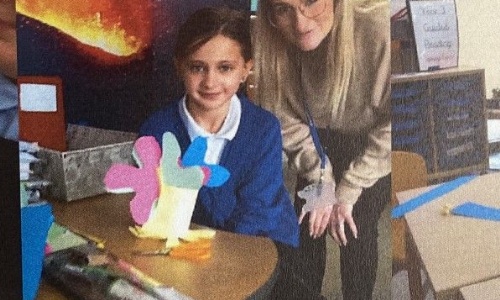 In science, we explored lots of unique plants. Then, individually or with a partner we grew to the challenge of designing and making our own plant, using nothing but four sheets of paper. Check out the pictures of our amazing outcomes!
In English, we have been writing a non-fiction report about earthquakes. Can you ask your child, "Can you give me an example of a fronted adverbial and another synonym for destroyed?"
In maths, we have continued our work on fractions. We have been adding and subtracting fractions with the same and different denominators. Can you ask your child, "What method can we use to find an equivalent fraction with the same denominator?"
In geography, we were shocked when we learnt all about tectonic plates and their movements. We used delicious Oreos to demonstrate the three types of movement. Can you ask your child, "What are the three movements called? Can you tell me what the effect of each movement is on our Earth?"
We also practiced our shading techniques by ensuring that we shaded in the same direction and used different pressures to create dark and light tones.
Well done for working so hard – keep it up!
Miss Wildgoose and Miss Whitfield
Please enter some content for your blog post here.