In this section...
Year 3 in the Stone Age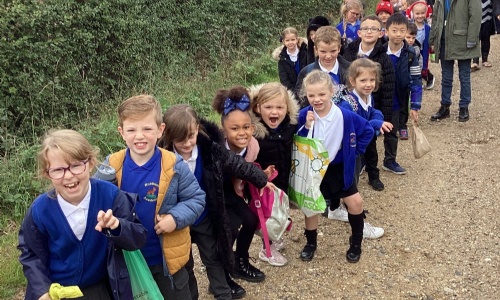 Year Three travelled back in time last week and stepped into The Stone Age. On our trip to Celtic Harmony we engaged in various activities such as trading and bartering, hunting and weaponry, fire-making and lots more. We thoroughly enjoyed our day out of the classroom and this has inspired us to want to learn more about History around us. One pupil said "I wish I could go on a school trip every day!" and another that "I didn't want to come home!".
Please enter some content for your blog post here.