In this section...
Team work in Year 3!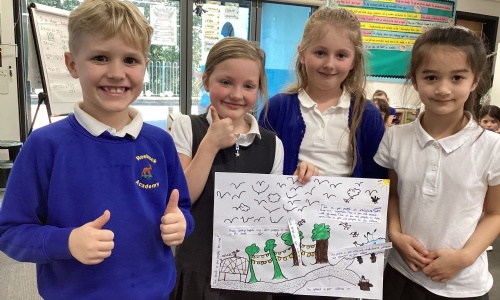 This week in PSHE Year 3 have been working on their communication, team work and collaboration skills. They were given the task to create a garden for someone who truly needs it. They had a strict budget to stick and had to ensure everyone was happy with their choices! Some children then presented their garden's to the class. At Roebuck, we work as a team! Team work makes the dream work!.
Please enter some content for your blog post here.