In this section...
The end of an exciting year!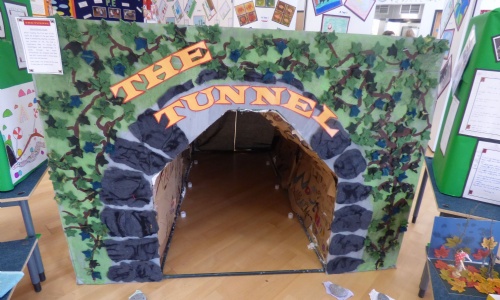 The end of another year and what a year it has been!
Some of the highlights of our year have come from our Fantastic Finishes. From recreating a battle between the Romans and Celts, using dance to represent an erupting volcano and making our very own Stone Age cave, we have had lots of fun and have enjoyed our learning. We were particularly proud of our tunnel which we made for themed week and it now has pride of place in our school library for others to sit in and enjoy.
As the children get ready to leave year 3 and prepare for new adventures in Year 4, I would like to wish them all the very best of luck. I hope they all keep believing in themselves and continue to adopt a growth mindset to help them all reach their potential. It has been a pleaseure teaching them all and I thank the parents for all of their help and support over the year.
Have a fantastic summer everyone! See you in September!