In this section...
'The owl who was afraid of the dark2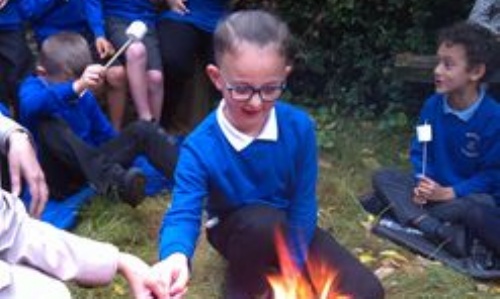 We have been reading the story 'The owl who was afraid of the dark' and writing our own version of the story in literacy. During the book, Plop the owl meets a young boy who takes him to a campfire. So that we could immerse ourselves in the experience, we went down to creature corner and had a campfire! We watched as the dancing flames grew taller, while warming our hands from the heat of the fire. We roasted marshmallows and sang songs till eventually the flames disappeared. We came back to class and created lots of vocabulary about our experience.
To help us in our writing we were lucky enough to have the birds of prey workshop come into school. We learnt about different types of owls - did you know not all owls are nocturnal! Some of us were brave enough to hold the birds on our arms - it was a real hoot!
In science we are designing our own catapult, but first we need to test and decide which materials to use. This week we have been testing different materials to see what properties they have - rigid, squishy, stretchy, bendy and twisty. We decided that if we made a skipping rope, we could use a bendy pipe, but it would be easier to use a more flexible rope!
Please enter some content for your blog post here.