In this section...
"Always hold your head high like a sunflower that stretches toward the light" Malene Rossau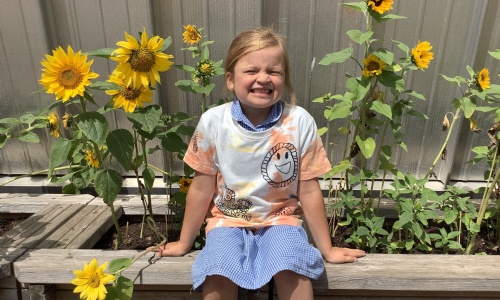 We have worked a lot on positivity and sunflowers this week - they have been very important in our learning!
In PSHE we have thought out positive relationships and who is important to us. We made a class wreath of leaves.
It's Art and DT week at Roebuck and we have been chefs and artists, creating soups and t shirts! We have learnt how to cut, grate and peel vegetables safely using different equipment. We used the claw grip when doing this to make sure we didn't hurt ourselves, as the knives were very sharp!
In Art we are taking inspiration from Japanese artist Takashi Murakami and we are in the process of making our very own Tie Dye T Shirts. We will be adding a flower print to them this week and we can't wait to show you the final product!
Please enter some content for your blog post here.