In this section...
Speed Stack Success!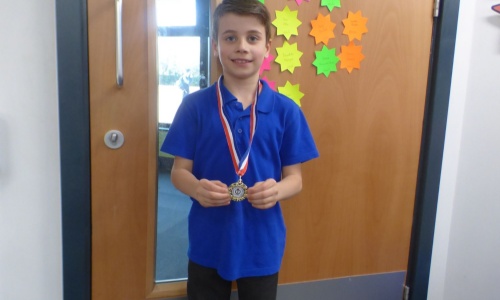 The Year 4 class had a wonderful time last week at the Speed Stack festival. We had to stack cups in a 3,3,3 formation first, before completing the 3,6,3 formation in the second event.
The fastest four boys and fastest four girls then competed in a relay event. A big well done to everyone who took part: we came fifth out of ten schools which was a brilliant effort!
Also, a big well done to George as he was the fastest boy in our heat! He's showing off his medal in the picture above!