In this section...
Year 4 Fantastic Sewing!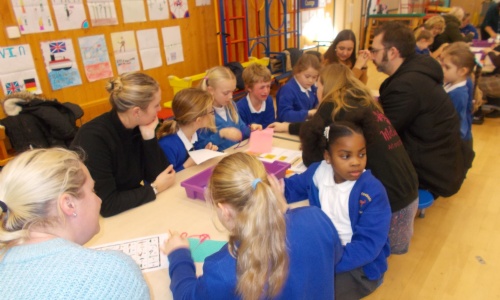 Year 4 enjoyed an afternoon of needlework that left everyone in stiches! First of all, a huge thank you to all parents and relatives who were able to come and join us, we truly could not have done this without you!
The children, although lacking in confidence to begin with, showed true resilience and determination throughout the afternoon. They learnt how to thread a needle, tie a knot and how to sew using a running stitch and a back stitch. Some even managed to use these skills to sew Egyptian hieroglyphics!
Every single child came away feeling proud of their sewing achievements, as were we. A seamless but busy afternoon!