In this section...
Latest news in Year 4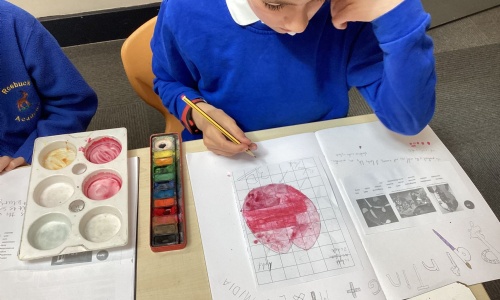 Year 4 have had a busy start to the half term. We have been having one last push to learn our times tables facts ready for our MTC test over the next few weeks.
In art, we have been using tints and shades to experiment with 3D effects. We used a grid to draw an apple and then used water colours to create our painting.
In Science, we have been learning all about our teeth and the purpose of each type. It has been interesting finding out how our teeth change as we grow and when different teeth come through.
In Geography, we have started our new topic - 'Peculiar Plants' and have enjoyed finding out about the different plants that grow around the world. We have found out that different plants are able to survive in different biomes. We discovered that the Darth Vader flower grows in Brazil, South America and Black Bat flower grows in China, Asia.
Please enter some content for your blog post here.