In this section...
Mini Police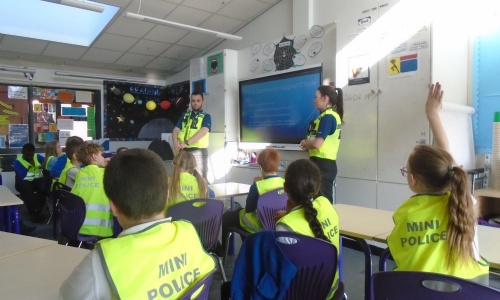 Year 5 join the 'Mini Police'!
The Year 5 children have enjoyed the beginning of their weekly 'Mini Police' course. So far they have learnt about anti-social behaviour, what this means and the consequences for both the victim and the perpetrator. As you can see they love wearing their fluorescent jackets, which really get them into the spirit of each session.
Lots more learning to do so keep checking in to see what next weeks session is all about!