In this section...
Angry Angles and Smashing Saxons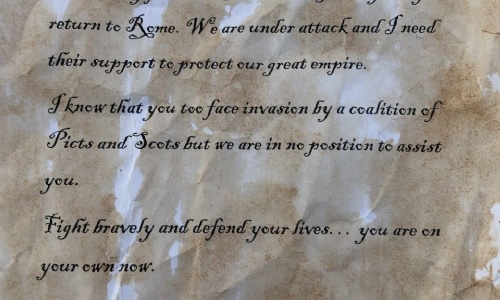 Today, Year 5 had a surprise visitor! Emperor Honorius entered the classroom and explained why the Romans were unable to help protect Britain against the Picts and Scot. The children got a chance to explore what the Romans had done for Britain as well as think about how the people of Britain might have felt when the Romans retreated back to Rome. This launched our Angry Angles and Smashing Saxons topic and the children are looking forward to finding out more about what happened next.
Please enter some content for your blog post here.