In this section...
Year 5 rounders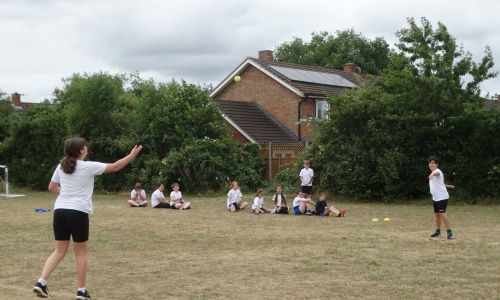 Year 5 have been tackling the popular summer sport of Rounders in PE this half-term. They have been mastering the basics of the rules, before working closely on fielding, batting and bowling skills. The children were able to apply the rules quickly and were able to score points regularly for their team. It has been pleasing to see their confidence grow from week to week, and we have seen some cracking rounders being scored!
Some of the Year 5 children were lucky enough to represent the school at a Rounders tournament at Thomas Alleyne Academy. They tried hard against older teams of Year 6 children and gained valuable experience for next year.
Please enter some content for your blog post here.