In this section...
Cinderella Rockerfella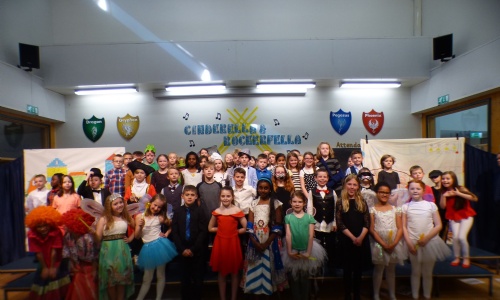 Our amazing Year 3 and Year 4 children performed Cinderella Rockerfella in the last week of the spring term. It was a fantastic productio with top quality singing and some really good acting, speaking and dancing. The children looked great in their costumes and had a fabulous time working as a team, putting on the show for a large audience. Performances were in both the afternoon and evening and one family left saying, 'Wow! I am blown away. What talented children. What a great performance!'
A big thank you to all families for their support. A big thank you to all of the staff who put the show together and a big thank you to the amazing children who excelled and did themselves so proud.