In this section...
Phoenix Win Sports Day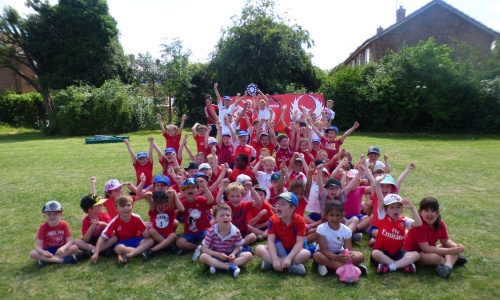 Congratulations to Phoenix House who have won this year's sports day. It was a glorious day and all of the children had a great time, competing in different events to score points for their House. In the morning, our Nursery class did a flat race, relay race and obstacle race. We then had sprint races, long distance events, tennis relays and field events where all KS1 and KS2 children took part. The sportmanship, determination and perseverance on show was exceptional.
In the afternoon, all children took part in a round robin event where they scored points for their Houses in nine different activities. Once the points were totalled up, Phoenix came out on top with over 2700 points. Gryphon House finished in second place.
A big well done to all of the children who took part despite the sweltering heat at times. Thank you to so many families for turning up to support and staying to have a picnic with their children at lunchtime. Thanks also to Mr Downie for organising the whole day.