In this section...
Dream Catcher 7.11.19 Jason Ejimadu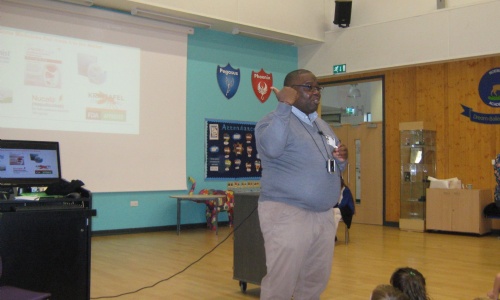 On Thursday 7th November, we were joined by Jason Ejimadu.
He is a scientist who works at GSK in Stevenage.
Jason has been doing his job for 14 years. He carries out tests on different medicines to make sure that they are safe for human consumption and that they effectively treat the intended diseases/ infections. Jason has helped create medicines that have treated respiratory and heart problems and ones which try and beat cancers.
Jason was born in Wembley. He then moved to Nigeria and went to school and university there. When he was younger, in Year 5, he knew he wanted to be a scientist and help other people. He trained for 4 years in his job before he was able to work independently.
Throughout his work, Jason needs to use a range of skills such as concentrating, analysing, reading, measuring and writing. He spoke to us about the importance of learning these skills well at school.
Jason's nugget of wisdom for us was to focus on what you want to be and go for it. Always try your hardest and work hard and you will achieve what you want to do.