In this section...
Dream Catcher 5.12.19 Roy Caine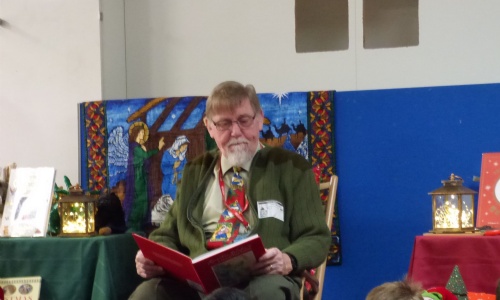 On Thursday 5th December, we were visited by Mr Roy Cain who is a storyteller.
Roy goes around to schools reading stories to children and making them smile. He lives in Hertfordshire with four sons and a wife and he came to our school to read the Donkey's First Christmas written by an eleven year old girl. This book was about Mary, Jesus and Bethlehem but from the donkey's point of view. This book was very entertaining and humorous and we would love to have him come back to Roebuck Academy and read more stories.
Being a storyteller wasn't his only dream as a little boy. Roy wanted to be a teacher growing up so he studied singing, dancing and script writing which he enjoyed and he now has a passion for storytelling.
Roy's nugget of wisdom for our children was enjoy your school, enjoy books, and enjoy life.