In this section...
Stevenage FC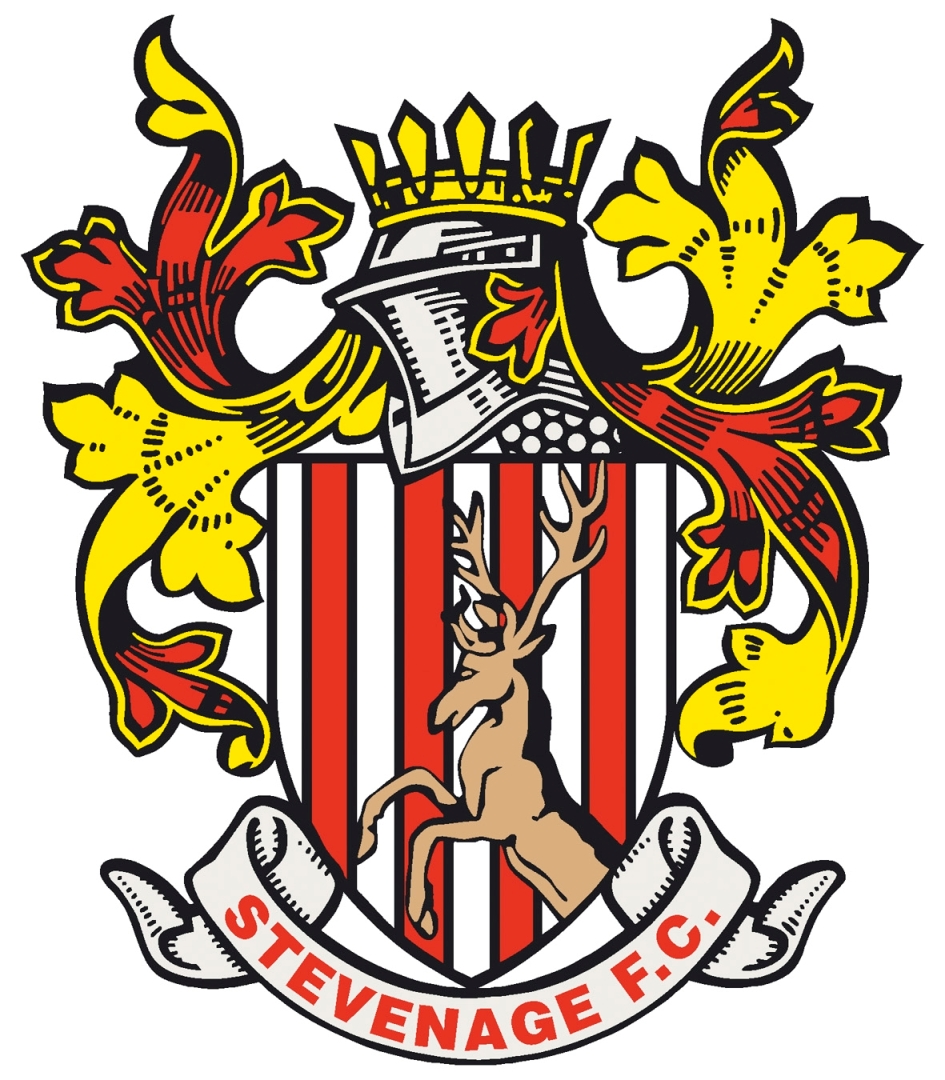 Roebuck Primary School are proud supporters of Stevenage Football Club. We are a partner school and as a result of this, we receive many: player visits; aspirational, health and sports workshops; coaching sessions; and opportunities to experience match day and stadium events.
Every child who joins Roebuck automatically becomes a junior member of Stevenage Football Club Supporters Association (SFCSA). Benefits of this include:
Discount in the SFC Club Shop and a wide range of local retailers such as Party World, Boys2Men The Barbers, Papa John's Pizza and Paradise Wildlife Park (full list provided once membership starts)
A Birthday card from the football club
A membership card with the school and football club logo on
Reduced travel on SFC Supporters Association (SFCSA) coaches to away games
Ticket priority for 'All Ticket' games
Entry to SFCSA 'Free Mascot' draw
Register attendance for an end of season 'Loyal Supporter' award
This is an exclusive partnership only to our school and whether your child is a football fan or not, I'm sure you will agree it is an amazing offer.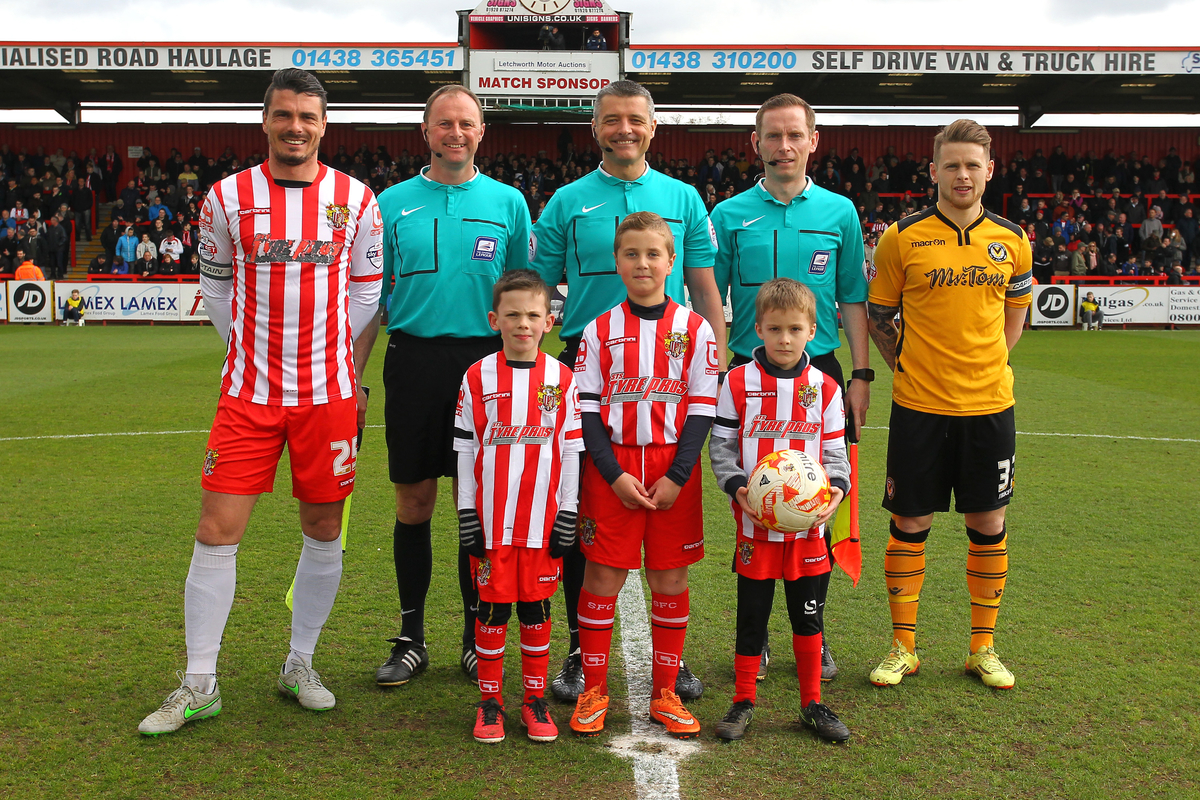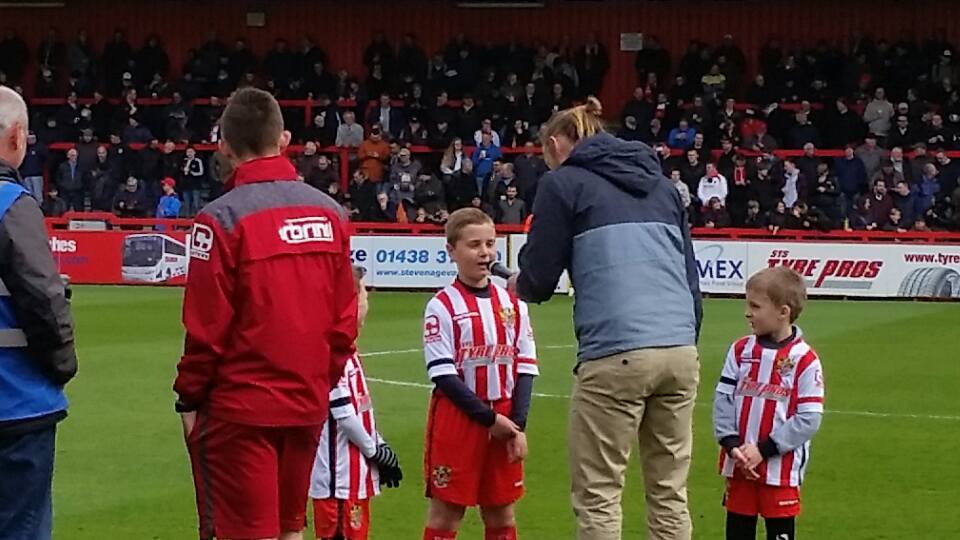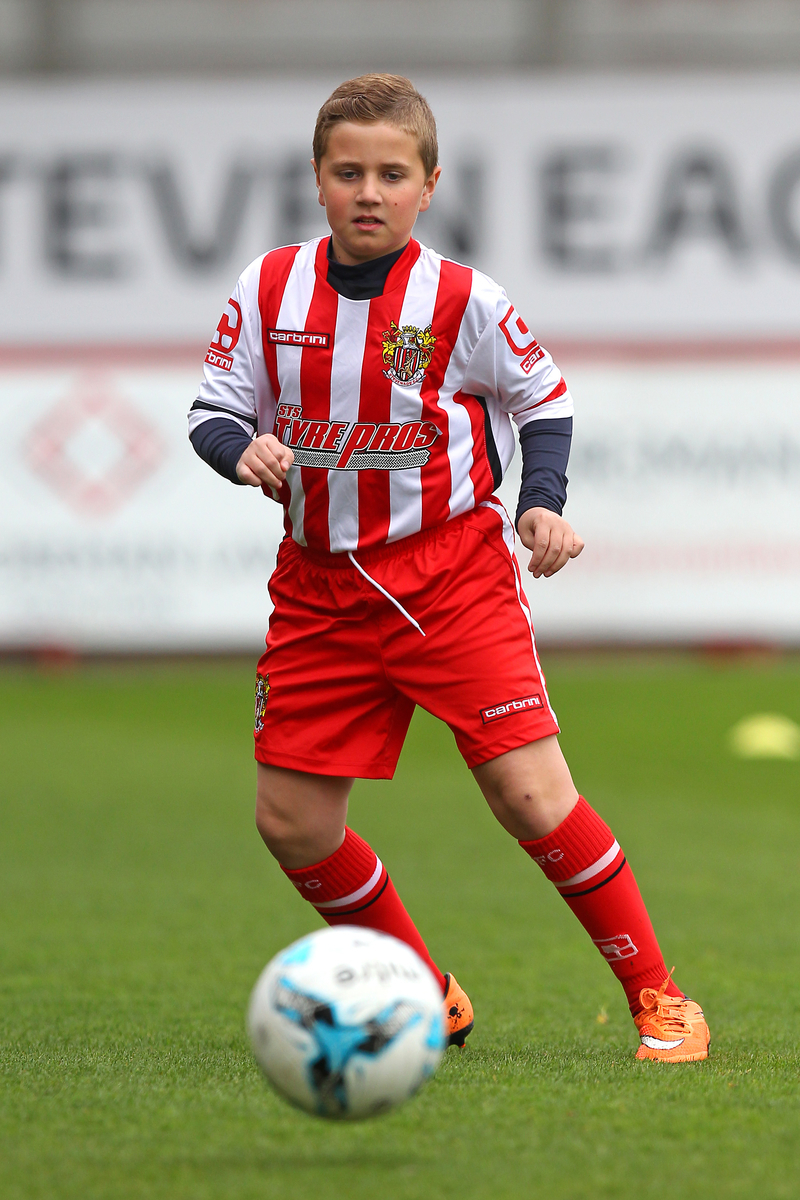 These pictures show a Roebuck pupil enjoying being a mascot at a recent SFC home match.
For all information about the football club and for all the latest news, reports and to buy tickets, please visit:
Stevenage FC fixtures 2016/17 season
Please click on the link below to see this year's fixture list: